Ashish Dudheker
Broker/Attorney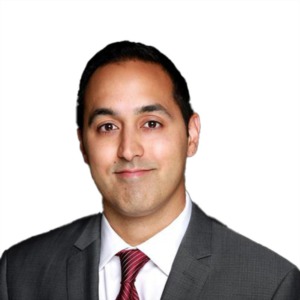 Mr. Dudheker serves as Broker of Record for Hive Realty.  He brings over 20 years of experience in real estate and development. His law degrees, education & experience bring a rare facet that benefits the agents and clients at Hive Realty. 
Mr. Dudheker graduated from UC Berkeley with a Bachelor's Degree in Economics with an emphasis in Computer Science. He continued his education with a J.D from UC Hastings Law School and a L.L.M in Taxation from Loyola Law School with distinction. He has represented high net worth individuals and businesses in various industries specializing in real estate.
 After graduating from UC Hastings Law School, he was the In-House Counsel and Development Project Manager for Westar Funding, a real estate, mortgage and development company. His development responsibilities included acquisitions, dispositions, and construction of both residential and commercial projects consisting of over 200 acres of land.
After graduating from Loyola Law School Tax L.L.M Program, he represented clients before the IRS, Board of Equalization, and Franchise Tax Board in disputes regarding various tax issues. He also advised clients regarding individual, corporate, and estate planning tax issues.
 As In-House Counsel for Lights of America, he defended a $21 Million case against the Federal Trade Commission and represented the company in all aspects of litigation and defended a patent infringement case against General Electric. He also advised the company on employment, transactional, and compliance matters.
Since 2003, Mr. Dudheker has primarily focused on advising real estate, escrow, and mortgage companies both as an attorney and by holding corporate positions. Past notable clients include Keller Williams and EXP Realty.